San Antonio Sign Maker - Electrical and Non-Electric
Sorry, we're closed.
See More Hours
Thursday - 8:00AM - 5:00PM
Tuesday - 8:00AM - 5:00PM
Wednesday - 8:00AM - 5:00PM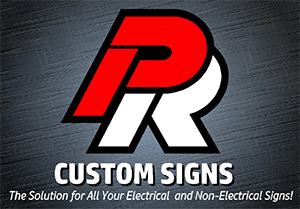 PR Custom Signs is your trusted San Antonio Sign Maker, creating Electrical Signs and Non-Electric Signs since 2005.
We are a company based in San Antonio, Texas.
You can rest assured that we take the time to customize your dreams and bring them to life.
Every project is an opportunity to bring our clients satisfaction, show our capabilities, and help them make visually market their businesses.
We love being a part of helping businesses succeed!